Hatchett Family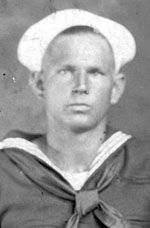 This is the genealogy of my grandfather Julius Frederick (Fred) Hatchett. The Hatchett family is a fairly typical southern USA family with deep roots that trace back to the earliest settling of Virginia. The lives of Hatchett ancestors are intertwined with American history, including participation in the Civil War, the Revolutionary War, and the French and Indian War. Researching the family is made easier by the fact that most Hatchetts in America trace back to a single individual, John Hatchett, who grew up and lived over 300 years ago south of what is now Richmond, Virginia.
Most of the research I did was back in the late 1970's and early 1980's. Everything is on paper (a lot of paper), and I have only recently begun to computerize it. I don't like to display genealogical information unless I have good source material to back it up. Initially I have put up a skeleton ancestor chart just so there is something to show. As I have time, I will flesh this out, enter dates, add more people, and show sources for all information.
Fred Hatchett was born 1904 into a rural Georgia family still recovering from the effects of the Civil War. His father, John Thomas Hatchett ran a sawmill with Fred's Uncle. When Fred was only 4, his father was killed when the sawmill boiler exploded.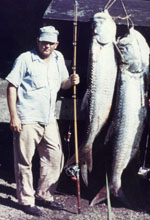 As a young man, Fred joined the early Submarine Service of the US Navy. While in the navy he met his future wife, Mary Heim, in the Panama Canal Zone. He married and settled down there, getting a job with the Canal Zone. For someone with a great love of hunting, fishing and boating, Panama was a paradise.
Fred and Mary raised 3 children while living in the Canal Zone. After retiring, Fred and Mary returned to the states, spending much of their time travelling and visiting their many friends and relatives. Fred also continued his hunting and fishing.
Granddad passed away in 1999 after a long and full life. Although he wasn't a rich man measured by possessions and dollars, I don't know many people that have as many folks who loved them. He was a person who left his impression in the lives of us fortunate ones that knew him.
I would like to thank the many relatives that have helped me in my research by sharing old photographs and stories. I owe special gratitude to Lillie (Hatchett) Bowden, and also Myra Morgan. Without the amazing work they've done documenting Family History, genealogy would only be a sterile bunch of names and dates.